Your home is a major asset in your investment portfolio, and when selling that asset, you want to be confident you are getting the highest possible return. There is often a fair amount of stress associated with selling your home. You have to accommodate showings; packing must be done; people you do not know are in and out of the home judging what has been your home. This stress causes some people to want to unload the property quickly and minimize additional stress factors. Moving too fast could drastically reduce the return on your investment, causing you to potentially leave thousands of dollars behind at the final closing.
How can Compass Concierge services help you get more money for your home?
No one wants to put effort into something that will not be part of their future, but there are instances where this effort will benefit them in the future. There are tasks associated with getting your home looking its best that may be seen as additional work you are putting into a space you are leaving behind. As discussed above, you are already loaded with tasks (and stress) that you must complete before you list the home and on an ongoing basis as the selling process is underway.
Compass Concierge
will provide you with resources and money to get tasks completed off your list and help make your home ready for the market and a home that will be at the top of a potential buyer's list. Any money put into your home will have zero interest charges and be collected at your final closing or if you decide to take your home off the market. You will have access to interest-free money that you could use to get more money from your home. Your agent,
Regan Maki
, will determine which services make the most sense for your home and work with Compass Concierge to get things going.
Proper staging is critical for buyers to see themselves in the home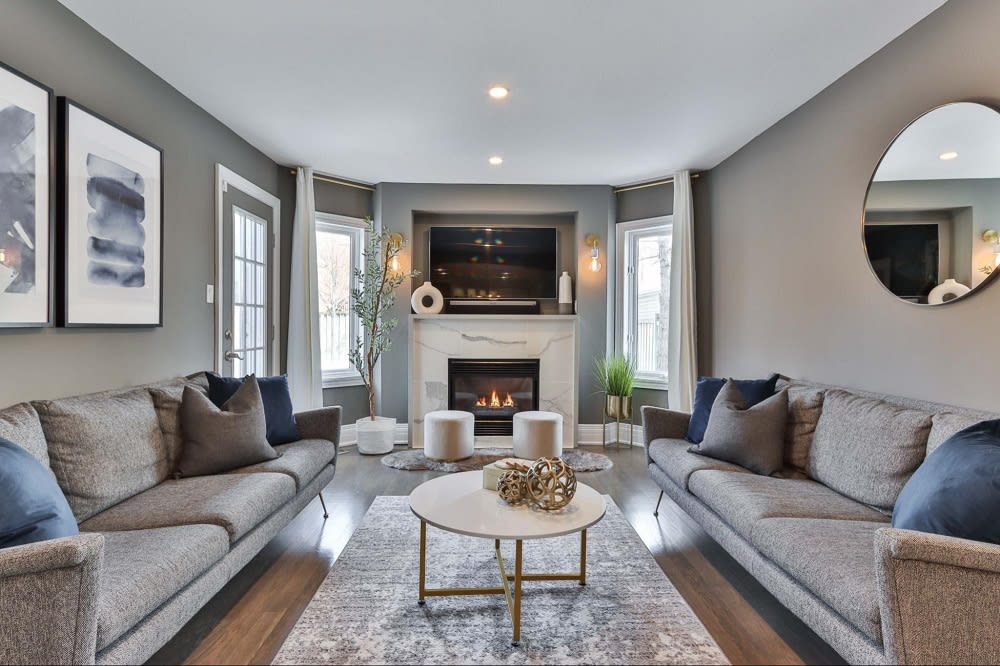 You and your family have created the spaces in your home to fit your style and needs. When you have decided to move on from this home, it is time to evaluate what the potential buyers will like about the home. Your art or statement furniture collection may be beautiful, but it may also overwhelm buyers. Staging firms specialize in knowing how to accent the key features of a room and how to connect buyers to that feeling of belonging to the space. Designers are trained on minimizing flaws and highlighting spaces buyers will love. There is significant potential for getting more from your home with proper staging, plus the home will most likely sell faster. For every $100 invested in the staging process, you could see almost $400 in return. Compass Concierge could provide you with resources to quickly and efficiently get your home staged for your first showing.
No one wants to paint before they move into their new home
You know that your home has needed a fresh coat of paint for quite some time, but with the plans to sell, it was not a priority. Buyers will also notice that the home needs to be painted or the colors are not something they would choose. Having your home freshly painted will not only make the home show better but will also relieve any worries from potential buyers regarding paint before moving in. Using the Compass Concierge service will allow you to get the home painted, inside, outside, or both, with no work from you at all.
Regan Maki, Realtor
, will contact the appropriate resource, and soon the painters will be busy at work.
Outdated carpets or worn floors are unappealing to buyers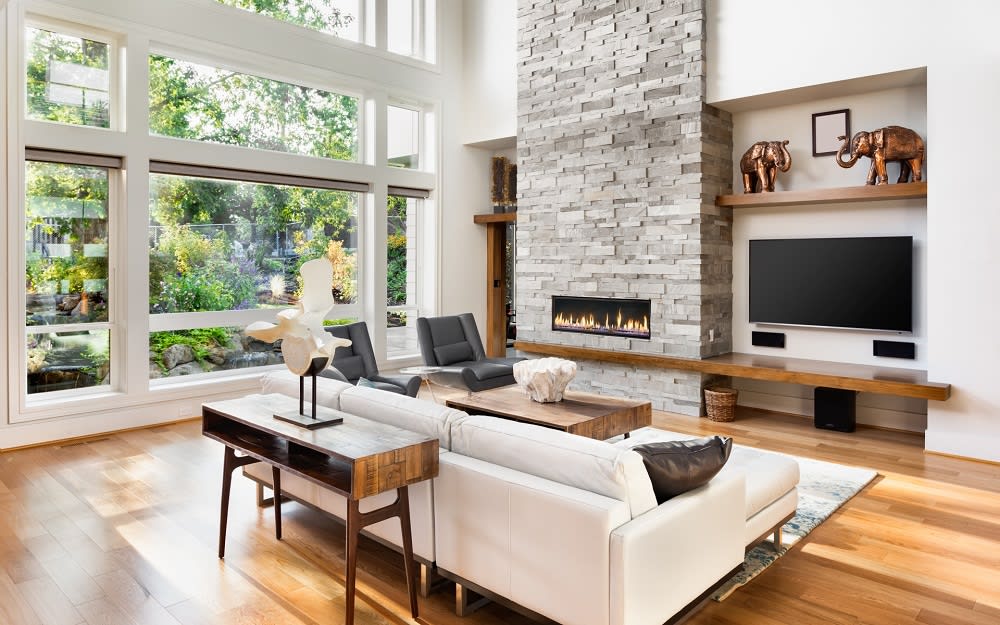 Most buyers do not want carpet throughout their entire home, especially worn carpets, and they are willing to pay more for hardwood floors. Carpets are difficult to clean and hold in years of allergens that could impact a growing family. Installing hardwood floors in your main living spaces will allow your home to appear more modern and updated. Your agent,
Regan Maki
, will give you some pointers on which areas would get you the most return from updating the flooring. Everything will be arranged and completed for you, including moving things from the room if you would like. You will not have to do a single thing or put down any money to have the dramatic transformation done to your home.
It may be time to upgrade that bathroom you have been putting off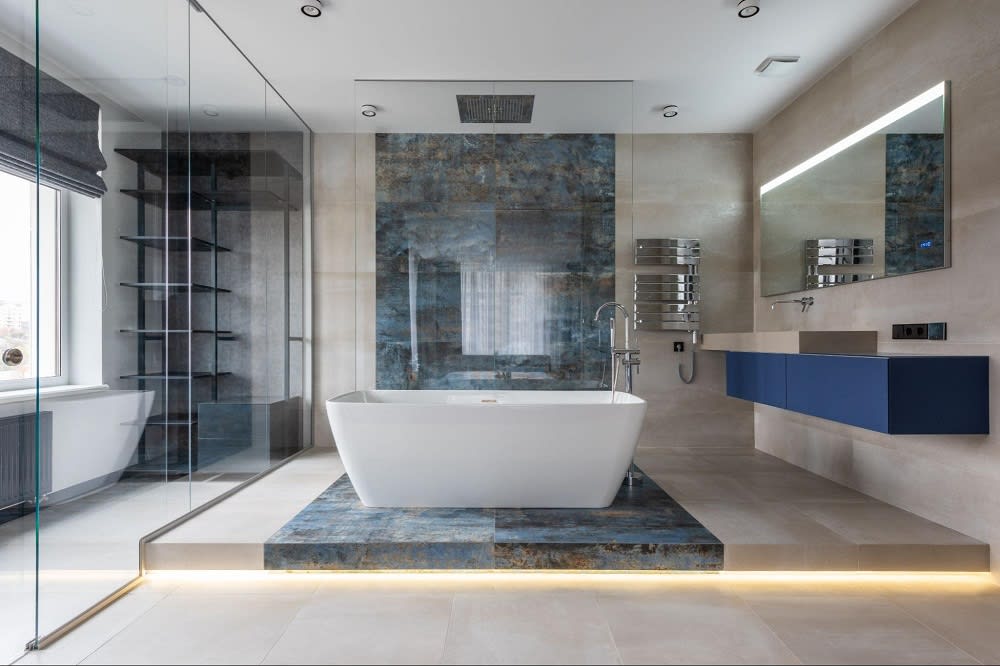 We have discussed basic cosmetic updates and staging, but what about a larger remodeling project? Buyers love updated bathrooms and kitchens, so they will not have to worry about doing the work when they move in, causing their lives to be uprooted. While a bathroom or kitchen remodel is a larger project, Compass Concierge has the resources and money to help you get it completed quickly. This is a particular area where patience will allow your home to sell faster and for a larger amount than expected. Working closely with
Regan Maki
will enable you to understand if a minor update would be sufficient or if a more luxurious remodel would appeal to potential buyers.
Get up to date with all of the maintenance you may have been behind on
Nothing will turn buyers away faster than a leaking roof or failing HVAC system. These repairs signal to the buyer that the home may not have been maintained well, and there could be even further potential problems in the future. It is also important to remember the first impression buyers will have of your home is pulling into the driveway, so the exterior of your house needs to look nice. This could be something simple like updating the landscaping or fixing broken fencing or more involved projects like correcting issues with the home's siding. Compass Concierge has the resources available to get this work done for you so that your home will be stunning to buyers from the moment they arrive.
Compass Concierge is the way to go
Using a service like Compass Concierge will minimize the amount of effort you will need to put into your home to receive the absolute best offer. You can take all of the necessary steps to create a home that buyers will fall in love with, leading to more money for you when the sale is finalized. When you're ready to take the next step, reach out to
Regan Maki
for assistance.