It is no secret that putting your home on the market can be exciting, even though it comes with a long list of things to do. When you find the right buyer, you also want to make sure you get the best possible price for your property. Fortunately, there are some simple things that you can do to increase the value of your home and make it more appealing to potential buyers. By making a few strategic changes, you can give your home the edge it needs to stand out from the competition and fetch a higher price.
So whether you're looking to update your home's curb appeal or give it a more luxurious feel, these easy steps will help you increase its value and ensure a smooth sale.
Take a look at the curb appeal
Homeowners looking to increase the value of their property can make an impact by focusing on improving curb appeal. First impressions are everything, and potential buyers will likely be turned off by an unkempt exterior. Luckily, there are a few simple steps that any homeowner can take to make their home more inviting:
Add some potted plants near the entrance for a pop of color

Make sure the lawn is green and manicured

Wash windows and keep gutters free of debris
By taking a few simple steps, homeowners can ensure that their property makes a good impression from the start.
Paint where necessary
When it comes to increasing the value of your home, painting is one of the simplest and most effective things you can do. A fresh coat of paint can brighten up any space, making it more inviting and pleasant to live in. When choosing colors, it is important to consider the overall style of your home. If you have a modern home, then opting for a sleek and contemporary color scheme is a great way to add value. For a more traditional home, classic colors like white or cream can help to create a timeless look that prospective buyers will be sure to love.
Whatever colors you choose, make sure they are applied evenly and correctly to create a polished and professional finish. Additionally, consider painting the front door of your home. A bright, classic color is always a wise choice. For all painting endeavors, consider hiring a professional
painting service
to ensure a smooth finish. Painting is a fast and inexpensive way to increase the value of our home.
Consider large renovations
Making smart investments in your home can go a long way in terms of increasing its value. While there are several small things you can do to make your home more valuable, sometimes it pays to go big. Here are some large-scale renovations that can pay off when it comes time to sell:
Finish the basement: A finished basement can add a significant amount of living space to your home, making it more attractive to potential buyers. Plus, it provides an excellent opportunity to add value-boosting features like a wet bar or home theater.



Remodel the kitchen: The kitchen is often one of the most important rooms in the house, so it makes sense that a high-end kitchen remodel can increase the value of your home.

If you're planning to sell soon, consider updating the cabinets, countertops, and appliances to really wow buyers.

Add a bathroom: An extra bathroom is always a welcome addition, especially if your home only has one or two bathrooms currently. Adding an extra bathroom can be a real selling point for potential buyers, so it's worth considering if you're looking to increase the value of your home.



Build an outdoor living space: Outdoor living spaces are all the rage these days, so adding one to your home could pay off. Whether it's a simple deck or patio or something more elaborate like an outdoor kitchen or fireplace, outdoor living space can make your home more enjoyable to live in and increase its value at the same time.
Stage your home effectively
Staging your home during open houses can be a great way to increase its value in the eyes of potential buyers. By taking some time to arrange furniture, declutter surfaces, and add some personal touches, you can give your home a more luxurious feel that is sure to impress.
Remember, first impressions are everything, so make sure the entryway is inviting, and the living room is warm and inviting. In the bedroom, create a serene oasis with plush bedding and soft lighting. In the kitchen, be sure to clear off countertops and put away any small appliances. Similar to painting your home, consider hiring a professional
home staging service
to meticulously organize the furniture of your home. They'll know the optimal ways to stage your home for buyers.
Marketing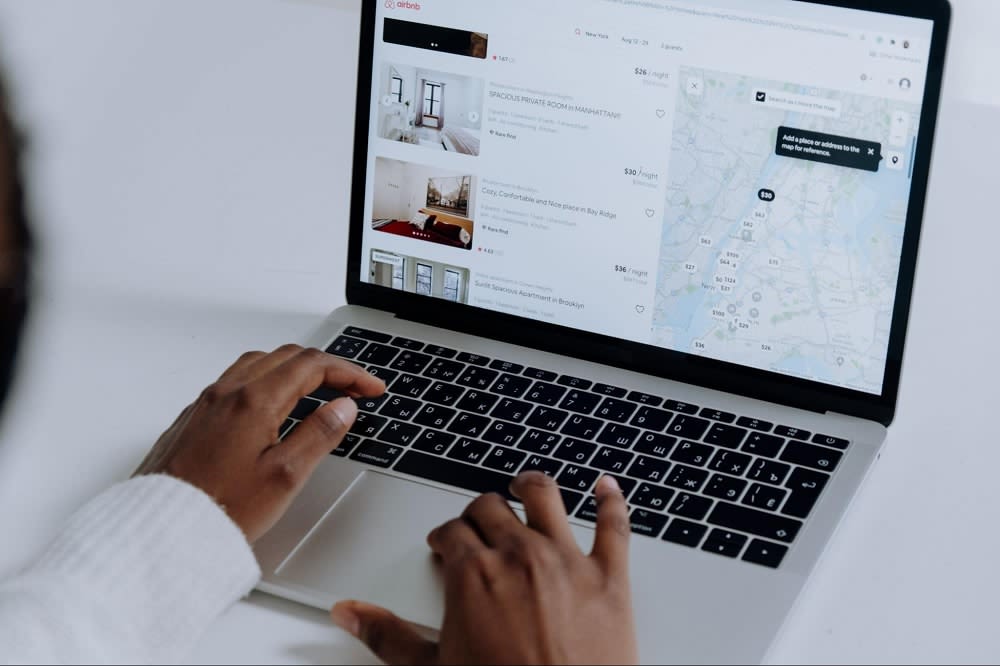 Marketing your home is one of the most important steps in ensuring you get top dollar when selling. By taking the time to properly market your home, you can increase its value and appeal to potential buyers. One way to do this is to highlight any unique features or amenities that your home offers. If your home has a pool, for example, be sure to prominently feature photos of the pool in your marketing materials.
Your real estate agent will know the features that buyers are looking for in homes in your area. Always be sure to highlight those features in marketing your home. By taking these steps, you can ensure that your home stands out from the competition and fetches the highest possible price.
Install energy-efficient appliances
One of the easiest ways to increase the value of your home is to install energy-efficient appliances. These appliances can help to reduce your energy bills, which will save you money over time. In addition, they can also help to make your home more environmentally friendly. Energy-efficient appliances are available in a variety of different types, including refrigerators, ovens, and washing machines. You can also find energy-efficient light bulbs, which can help to reduce your electricity consumption. By making these simple changes, you can increase the value of your home without a major financial cost.
Ready to sell your home?
Regan Maki
would be happy to guide you through the exciting process. If you're in the market for Suwanee homes or Johns Creek mansions, check out the
Regan Maki Team's
current listings.