Selling your home can be a daunting task, and no one wants their home to remain on the market for too long. While a quality real estate agent can help guide you through the process, understanding the factors which may affect your incoming offers can let you take control of the situation from the start. Let's examine these dynamics and understand how they can impact the whole transaction.
Factors that impact your sale
1. The neighborhood and nearby area
When someone buys a house, they aren't just buying the property; they are also purchasing the life — the neighborhood they'll live in, the surrounding area, and the activities it holds. If your house is designed for hip, single professionals but exists on a street full of families and grannies, you'll have a more challenging time finding a buyer. In that sense, your neighbors and their houses can significantly impact your upcoming sale as well. Host the open house when your favorite neighbors are in town so potential buyers can meet the friendly faces who live on the street.

Beyond your neighborhood, your general area can have a massive effect on the sale. Buyers may want to be closer to work, they may love being outside the city, or they could love that the house is near Six Flags or far from the airport. These will affect how many people look at your home and, even more, how many people put in an offer.

2. The housing market
The housing market is constantly changing — sometimes more people buy houses, sometimes less. Sometimes mortgage rates are high, sometimes they drop. Paying attention to the housing market prior to listing can help prepare you for any obstacles you might face, speeding up the selling process.

3. Recent events
Buyers tend to research the area they're considering before looking at houses, so recent events can have a massive impact on selling your home. Whether it was a weather-related event, a popular festival, or something else, anything that happened recently can affect buyer interest. You only have so much control over this factor, but it's worth it to keep an eye on local events and news when you're trying to sell.

4. Your landscaping
Your yard is the first impression people have of your home, so you want to ensure it's well maintained. The lawn should be mowed, trees should be shaped, weeds should be pulled, and your driveway and walkway should be swept.

However, make sure your landscaping choices aren't high maintenance. While your prized rose bushes are beautiful and those imported orchids provide vibrant color, most buyers will only see the hard work that has to go into maintaining them. Instead, fill pots with a stunning sweep of colorful flowers and keep your garden beds minimalist. The clean and simple look will appeal more to buyers, while the containers show possibilities.

5. Your flooring choices
There's no need to replace your carpet before you list your house. Instead, you should take it out entirely as
54% of buyers prefer hardwood flooring
, though laminate is another solid option. If you are updating your floors, avoid vinyl and carpet — these are the least favorite choices for buyers and can cause fewer offers to roll in.

6. The staging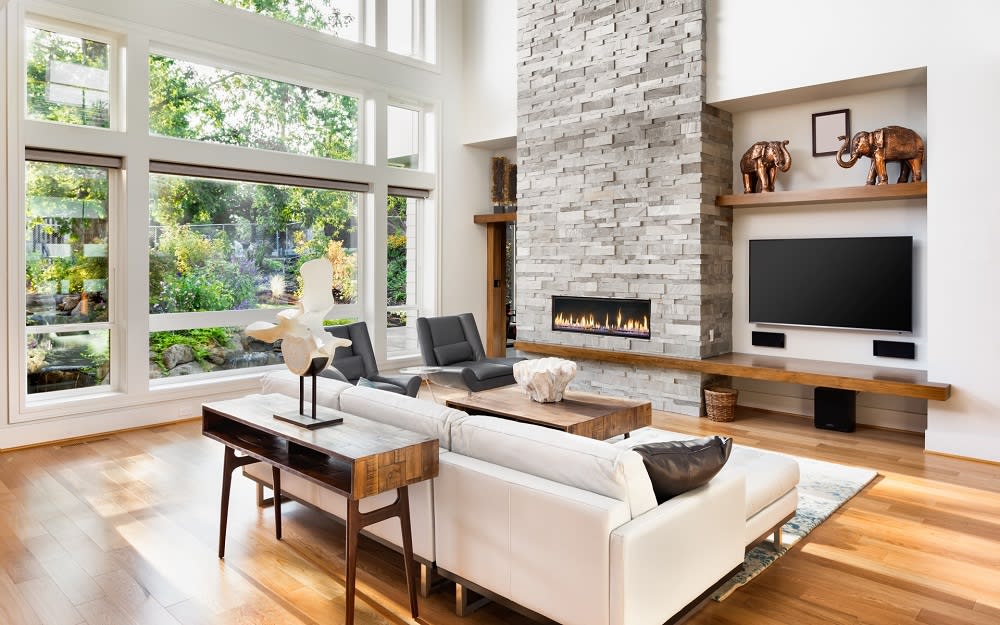 You've heard how buyers want to picture themselves in the house, but did you know that empty homes are harder to sell? When you're preparing to list your house, take a look around and consider your
staging
. Put away all of your personal effects like family photos and travel souvenirs. Evaluate your furniture — if you favor a bold style or if it isn't in excellent condition, you'll want to move it out and rent some neutral pieces. Don't overcrowd rooms, but make sure that you've clearly defined the space. Stick to neutral colors like tan and gray for the best results.

7. Price
This factor may not be all that surprising, but it's a significant element of how long your house remains on the market. If your home is overpriced or even at the top end of the price range of comparables, it will likely take you longer to sell. If your house is underpriced, buyers may wonder what's wrong with it. It's essential to find that sweet spot — in the average cost range for your area but not too high. This tends to attract buyers and result in multiple offers, driving up the price.

8. Social media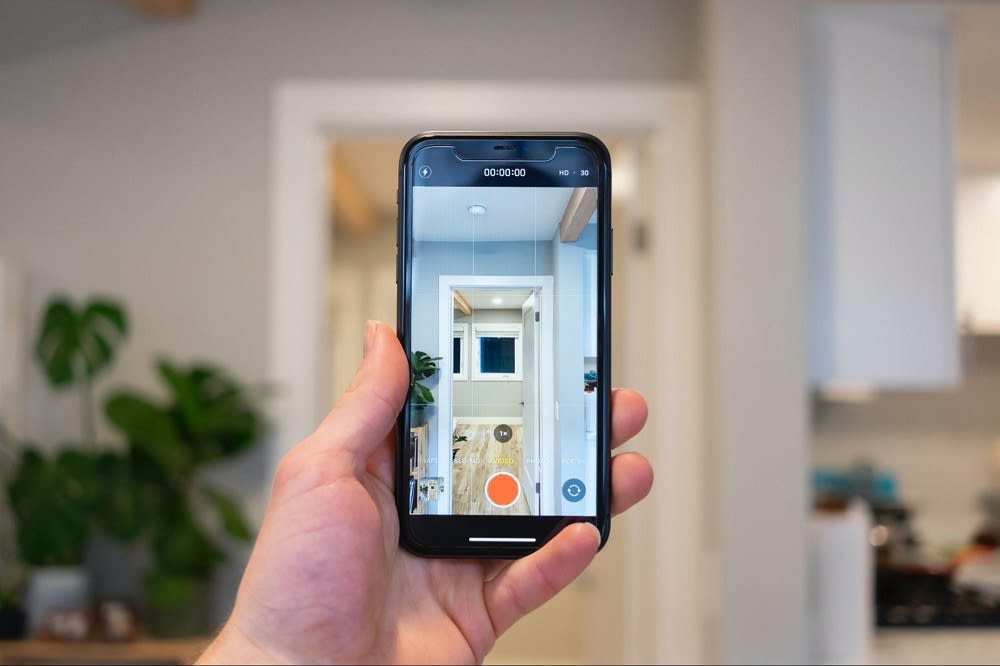 Most sellers list their houses on MLS sites, but are you using social media to your advantage? Post your home on Facebook real estate groups, talk about selling on Twitter, and go live on Instagram with a house tour. Doing so can attract more potential buyers and increase the odds of your house selling quickly.

To use social media platforms to sell means you have to put in a bit of work. You'll need to research hashtags — #listing and #realestate are good to start with — and you'll need to post regularly. Make sure your images are clear, well lit, and show off the best features in your home.

9. Scent
Agents used to suggest that sellers bake cookies just before an open house for a homey, comforting smell. Others recommended lighting scented candles. However, while you don't want negative odors in your home, you also don't want to add scent to your house. The reasoning is two-fold.

First, potential buyers could be allergic to a particular scent, and an allergic reaction will undoubtedly impact their decision to buy. Second, buyers want to picture themselves in a home, and the scent you choose may not allow them to do so. Your best option is to let the house air out so that it smells neutral. If you feel it is necessary to add an aroma, a few options tend to appeal to buyers across the board — fresh linen, cut grass, and vanilla top the list. Still, be cautious and use a very light hand.

10. The season
The time of the year can have a surprisingly significant impact on how fast your house sells. According to
recent housing market data
, houses in Georgia sell fastest in May and for more money in June, but this varies based on area. For instance, homes for sale in Johns Creek saw a price increase in August. Houses for sale in Duluth tend to sell fastest in May, but Suwanee houses tend to sell fastest in June or July. Knowing this information for your area can tell you when the best time of the year is to list your home for the quickest sale.

11. Home improvements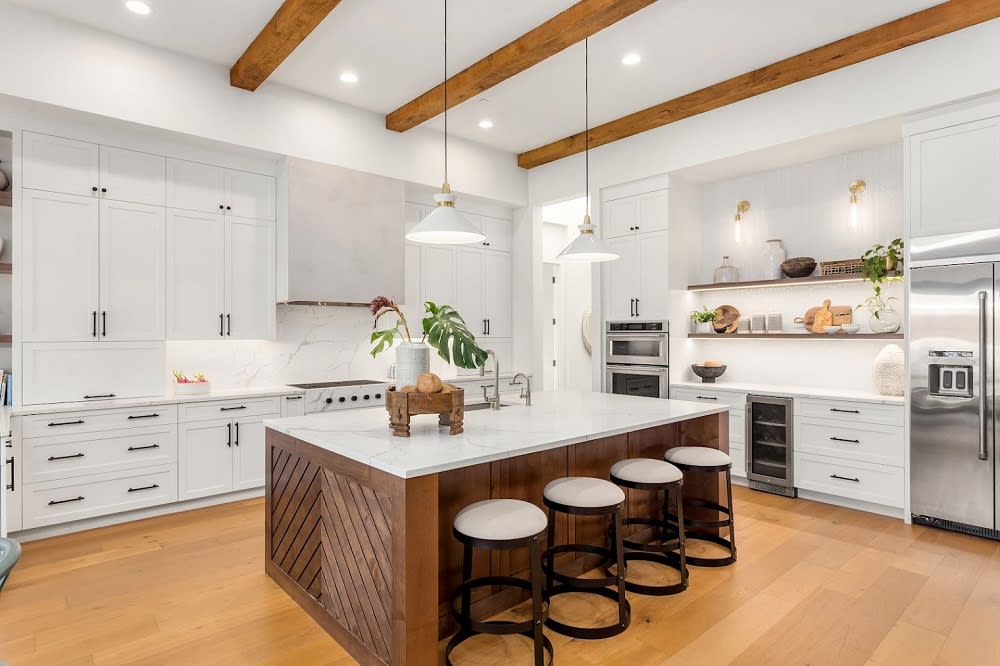 While your house needs to be in good shape before you list, do you need to invest in upgrades? Or will that renovation from a few years ago earn you a return on your investment? The answer varies. Basic maintenance is always worth it — patching holes and repairing the roof, for example. Repainting walls also will pay off, and a fresh coat in a neutral color will sell better than your lovely sunshine yellow kitchen or navy blue bedroom.
Upgrading your countertops can also be a worthy investment if you currently have laminate or tile. Materials such as natural stone are very popular and more likely to attract buyers. Additionally, kitchens and bathrooms tend to significantly impact selling a house, so this upgrade places value in these two crucial areas.
Be aware some upgrades not only don't help your house sell but actually scare away buyers. These include personal preference upgrades like installing a koi pond, converting the garage into an office, overly fancy and ornate fixtures, and anything high maintenance like a built-in aquarium.

12. Road name
It may seem odd, but the name of your street can influence buyers. Houses on streets with unique names are likely to sell faster and for more than a house on Second Street, the most common road name in the country. The suffix of the address can affect selling as well — boulevards and lanes are better than streets or roads.

It's important to note that this most likely isn't because of the names themselves so much as what buyers expect. Second Street generally signifies older neighborhoods and city life, whereas an address on Golden Meadows Lane will evoke thoughts of space, nature, and peace.

13. Fences
They say good fences make for good neighbors, but they also make for plenty of buyers. Fences clearly define property lines, keep kids and pets safe, provide privacy, and enhance the aesthetics. Most buyers appreciate a fence, and some even require one. Installing fencing would appeal to both.
If you already have a fence, evaluate it before listing your house. Make sure it's in good shape, not broken. Consider the material — wood, vinyl, and iron fences look nice, whereas chain link looks cheap. You want your fence to be attractive and be sturdy to attract the most people.
If you don't have a fence, should you install one? Opinions are mixed. Some research shows installing a fence can pay off in the long run, while others say it doesn't matter as much. The key is to consider your area — if your neighborhood is very pet-friendly, a fence will likely be critical for people looking to live there, and you'll probably find the reward balances the initial cost.
Most of these factors can be counterbalanced with a bit of creativity and forethought. If you want to learn more about unexpected factors which impact how quickly your home sells or about John Creek estates, please don't hesitate to reach out to
The Regan Maki Team
for expert guidance.